Esta Casa fue una miscelánea entre el año 1965 y 1970, las dueñas eran dos hermanas ya grandes. tenía anaqueles con vitroleros antiguos de vidrio soplado con tapas de corcho, donde almacenaban sus productos. todos los mostradores eran de madera ya muy vieja.
Vendían dulces tradicionales oaxaqueños como las cocaditas, palanquetas de cacahuate o los piedrazos, que es un pan duro sumergido en vinagres con chiles y verduras.
Con la remodelación de la fundación Harp Helú, todavía se alcanza a ver el letrero de "miscelánea".
En una de las ventanas sobre la calle de reforma, estuvo durante mucho tiempo una reja dañada por un camión que aplastó a una chica y a su novio, donde perdió la vida la mujer originaria de la costa oaxaqueña.
Conservo una foto que tome en mis años de estudiante de esta reja que mostrare en otro post
CONSTITUCION HOUSE # 201
between 1965 and 1970 it was a miscellany, the owners were two old sisters. It had shelves with old blown glass vitreouses with cork lids, where they stored their products. all the counters were made of very old wood.
They sold traditional Oaxacan sweets such as cocaditas, peanut sticks, or piedrazos, which is a stale bread dipped in vinegars with chili peppers and vegetables.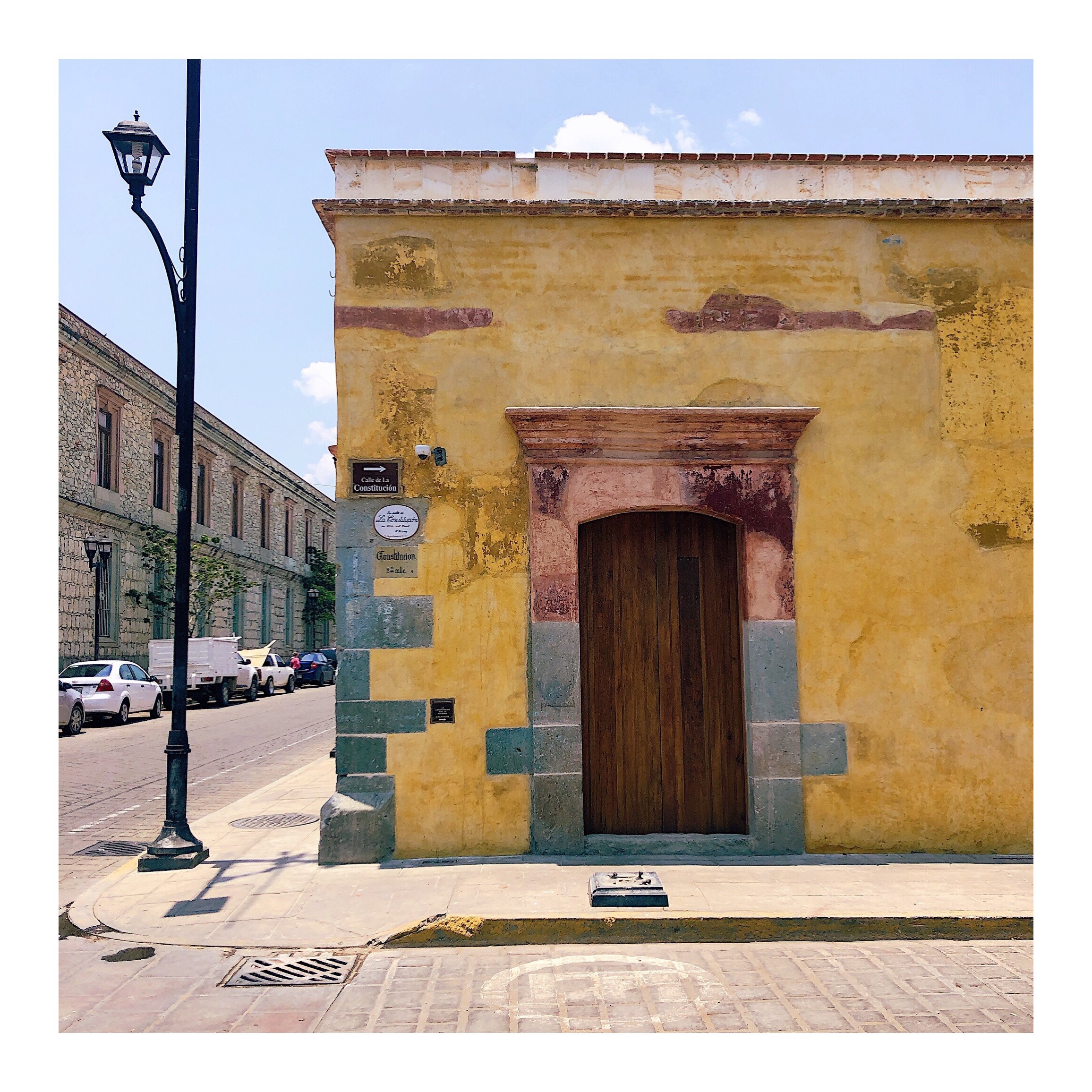 With the remodeling of the Harp Helú foundation, you can still see the "miscellaneous" sign.
In one of the windows on the reform street, there was for a long time a fence damaged by a truck that crushed a girl and her boyfriend. where the woman from the coast lost her life.
I keep a photo that I took in my student years of this fence that I will show in another post